Types Of Braces
Nelson Family Orthodontics prides itself on providing a better braces experience for all of our patients. Braces have come a long way since they were first introduced over a century ago, so it seems only right that we would provide our patients with the tried and true original twin brackets, as well as the newer, and still just as effective, LightForce and Pitts21 bracket systems.
Plus, we provide free consultations, so you can get a complete initial exam and find out if braces are right for you. If braces are the best route, we can even get you started the very same day. Not to mention, we offer zero percent interest and in-house financing options. We make getting braces simple. Contact Nelson Family Orthodontics to request a free consultation with Dr. Nelson today.
Pitts21 Braces
Pitts 21 uses the self-ligating bracket system. It involves the use of metal or transparent brackets that are typically smaller in size than traditional braces and positioned closer to the gum line. The end result is a lower profile appliance, a superior overall appearance, and a wider grin that follows the natural curvature of the bottom lip. In addition, Pitts 21 is the first self-ligating braces system that offers early and ongoing 3D control.
Pitts21 Clear Braces
Pitts21 braces can also come in clear brackets that look and feel the same but are designed to discreetly blend in better with your smile. The transparent brackets combined with their positioning closer to the gum line make these braces appear far more discreet than any other form of braces. These braces are perfect for adults, teens, and children looking for a discreet and effective solution for their orthodontic treatment.
Traditional Twin Braces
Traditional braces are a staple appliance in every orthodontist's office because they are effective, durable, and trusted. When it comes to traditional braces, the results are consistent and affordable every time. Their success is due to their system. Traditional braces utilize brackets — which are individually placed on the teeth — and rubber bands to keep the archwire — which connects all of the brackets — in place. The archwire is then tightened to apply a small amount of pressure which will move the teeth into better alignment.
Gold Braces
Gold braces work just like traditional twin braces but with added flair. They use brackets, wires, and rubber bands and are composed of stainless steel for durability, but they are coated in a layer of gold so they will glisten and shine. Gold braces are not for those who prefer to blend in but for those who love to stand out!
LightForce Braces
LightForce offers treatment that's as unique as a fingerprint. We're proud to offer this cutting-edge solution that unites modern 3D-printing technology with fully digital treatment planning to provide you with a great experience and results. LightForce crafts custom-made braces that are built to precisely match the unique shape and orientation of your teeth, meaning that the overall treatment time is expedited resulting in fewer office visits being required.
LightForce braces utilize indirect bonding, a technique in which brackets are placed on a replica of your smile in the exact location determined by Dr. Nelson. Using 3D imaging technology, this model is created to capture your teeth in their entirety so that treatment options may be evaluated. After that, instead of bonding the wire to each individual tooth with traditional braces, the brackets are bonded to your teeth all at once. Using this approach to attach brackets considerably reduces the initial appointment time.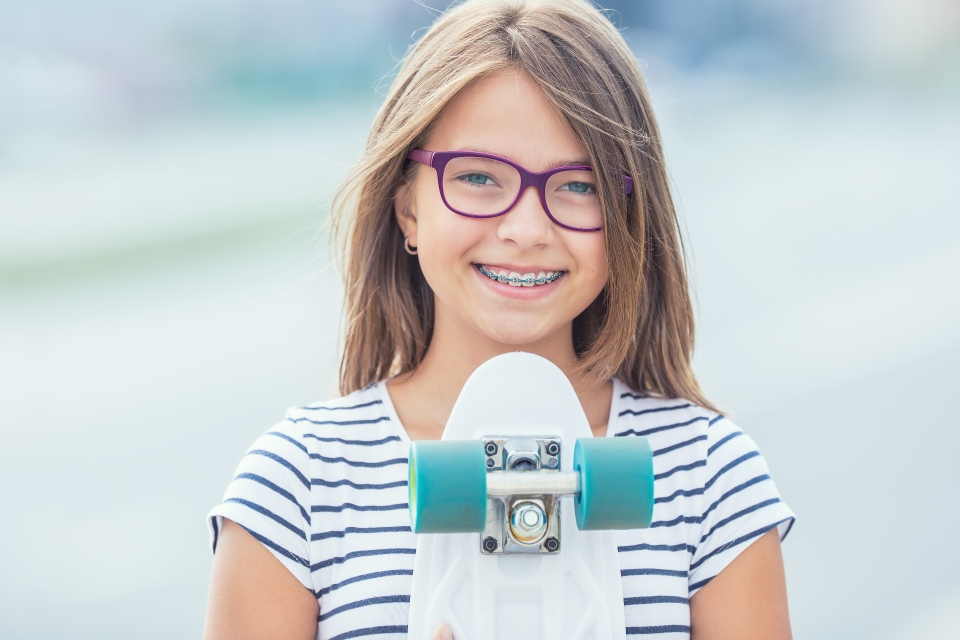 Braces For Kids
While there is no exact age for children to begin orthodontic treatment, the American Association of Orthodontists recommends visiting an orthodontist by age seven.
At age seven, most children have a mix of baby teeth and adult teeth, making it easier for an orthodontist to diagnose and correct tooth and jaw problems sooner and without surgery.
Early treatment allows your orthodontist to:
Correct and guide the growth of your child's jaw to help the permanent teeth come in straight
Regulate the width of the upper and lower arches
Create more space for crowded teeth
Possibly avoid the need for permanent tooth extractions later in life
Correct thumb-sucking and help improve minor speech problems
It's not always easy for a parent to know if their child needs orthodontic treatment. Dr. Nelson is trained to detect when preventative treatment is necessary or not. He typically waits until a child has all of his/her adult teeth before starting braces, but in 10-20% of children, severe problems can be avoided by starting orthodontic treatment early.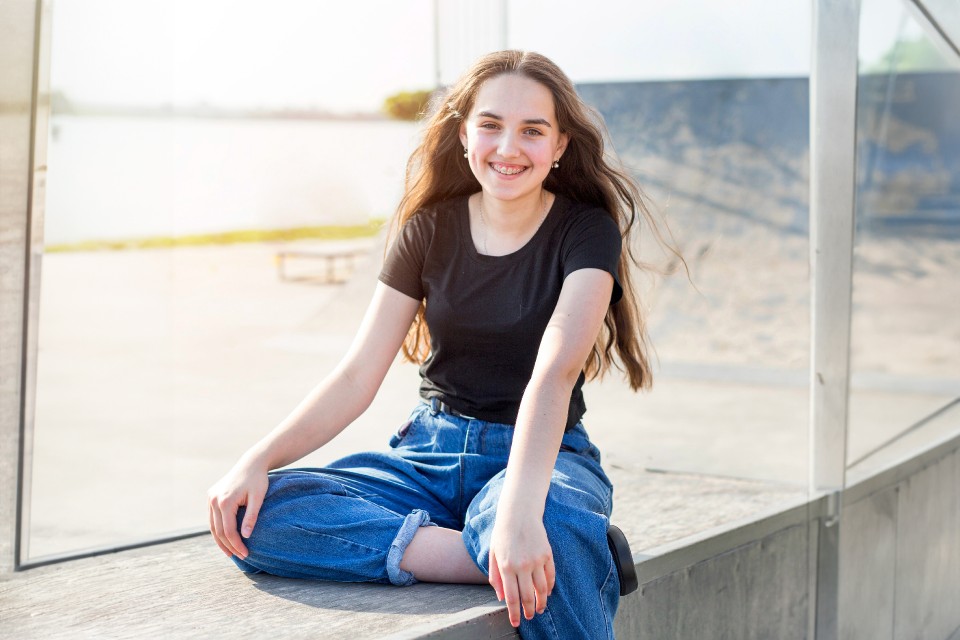 Braces For Teens
Your Teen Needs Braces! What Now?
Back in the day when Dr. Nelson had braces, they weren't exactly considered "cool." Nowadays, braces are the only thing keeping teenagers popular! In fact, most NFO teens beg to keep their braces on until they get married (or something like that). Sadly for them, our Damon Braces technology helps align their teeth a little faster than usual, so in just 10-24 months we're typically ready to remove those tiny tickets to stardom. Sorry if you were hoping to have braces for years and years for that "epic factor." Just keep in touch with Dr. Nelson and he will help you stay cool!
Teenage years are difficult enough — your smile shouldn't add to your worries!
One of Dr. Nelson's greatest joys is helping give teens confident smiles that will help them have the courage to be themselves instead of climbing into a shell, too embarrassed to smile or laugh. Dr. Nelson uses the Damon system of brackets to treat teens because they provide more comfortable treatment and fewer appointments. At NFO, we offer traditional Damon brackets, Damon Clear brackets, and Invisalign treatment for teens. Request a free consultation today with an orthodontist who has been through those awkward years and made it through as a "cool person".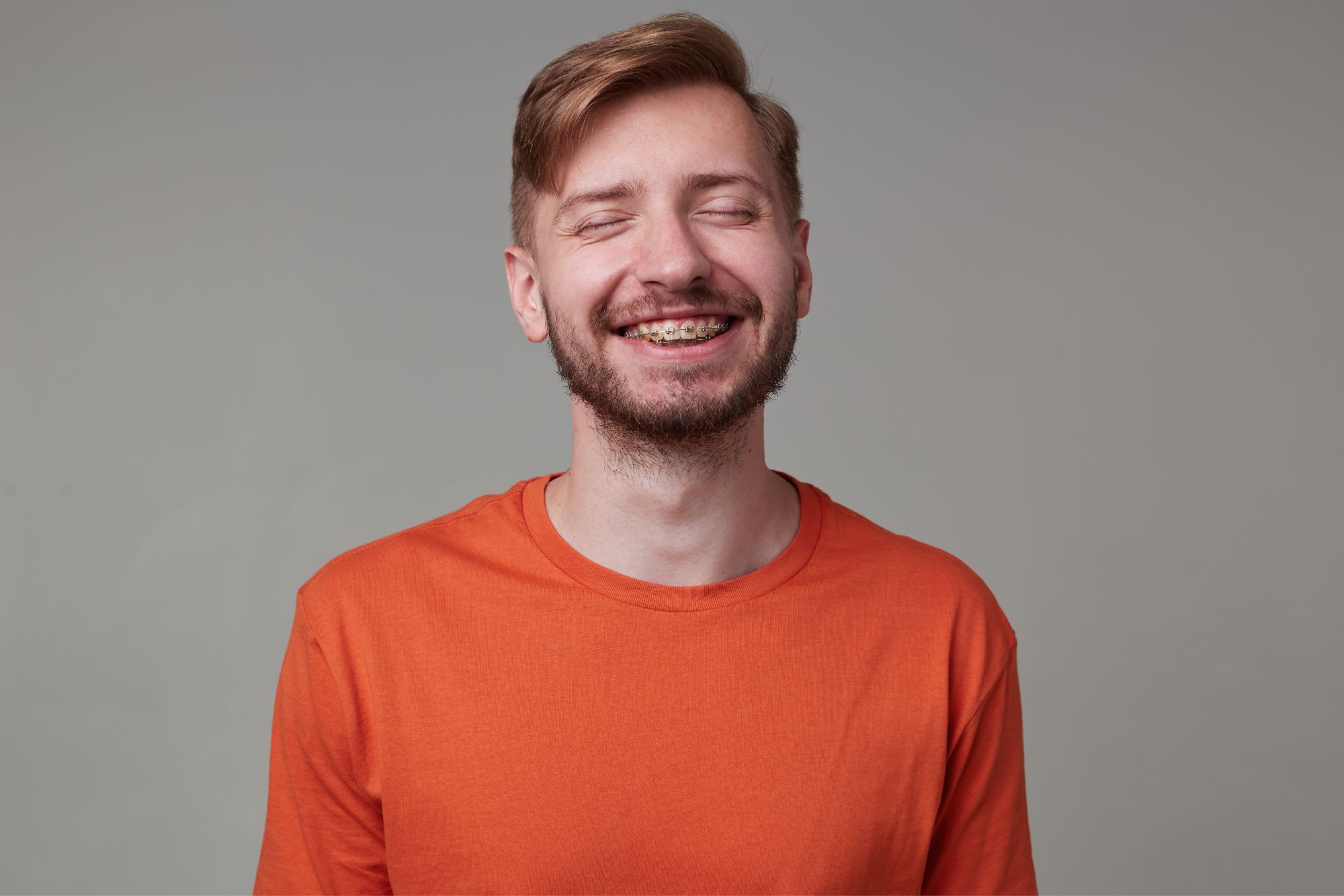 Braces For Adults
Orthodontic Treatment Is No Longer Just For Teens
In fact, according to the American Association of Orthodontists, 20% of orthodontic patients are over the age of 21. Many adults are choosing to receive treatment because they understand the importance of maintaining their health and they want to feel better about their smile. Adults everywhere are taking advantage of the opportunity to receive orthodontic care, and now you can too. Come in for a complimentary consultation and let Dr. Nelson wow you with the easy and affordable options he offers for adult treatment, including Damon Clear brackets, Invisalign, and affordable in-house aligner treatment to name a few.
In the past, it may have been weird for adults to walk around with braces, but that's not true anymore. There are so many options for adults to obtain the smile they're hoping for. Our Damon Clear braces are hardly noticeable, and we also offer clear aligner treatment that is more affordable than Invisalign. Don't wait to love your smile because you're too embarrassed to wear braces as an adult — having braces may be the only thing that you have in common with teenagers! It will give you instant street cred!
The Difference Between Adult & Teen Orthodontics
The main difference to remember when treating adults or children and teens is that in younger patients the jawbones are still developing. For adults, these bones have stopped growing, which may mean the possibility of orthognathic surgery to align the jawbones. Other differences include:
Gum Or Bone Loss (Periodontal Disease) — Adults are more likely than children to experience gum recession or even bone loss due to gingivitis or advanced periodontal disease. Patients with straighter teeth are less likely to get gum disease.
Worn Or Missing Teeth — Over time teeth can become worn down and shift into different positions that can only be corrected with orthodontic care. Missing teeth can cause other teeth to shift and tilt, creating a bad bite and increasing the possibility of gum disease.
Incomplete Orthodontic Treatment As A Teen — Many adults received some orthodontic treatment as a child or teen, but never completed their treatment. As an adult, they choose to complete their orthodontic treatment to achieve the healthy, beautiful smile they always wanted.
Our practice also recognizes that adults and children have different needs, and require a different level of attention and care. We will work with you to ensure that you receive the most appropriate treatments and that your needs are met with understanding and respect from us.
Braces FAQ